A 100% eco-friendly company
Since its foundation in 2012, Garçon Français has made eco-friendly French manufacturing part of its everyday life.
Garçon Français designs, assembles and manufactures all its products in France using materials made in mainland France.
100% of our product ranges are now made in Troyes in the Aube region. The materials used to make our garments come from French manufacturers and 80% from Troyes-based workshops.
We encourage local production which reduces the need for transport. For further information about our production, please visit this page.
Visit the Made in France page
Did you know?
To provide our clients with honest information about where our products are made, Garçon Français is part of the #whomadeyourclothes movement.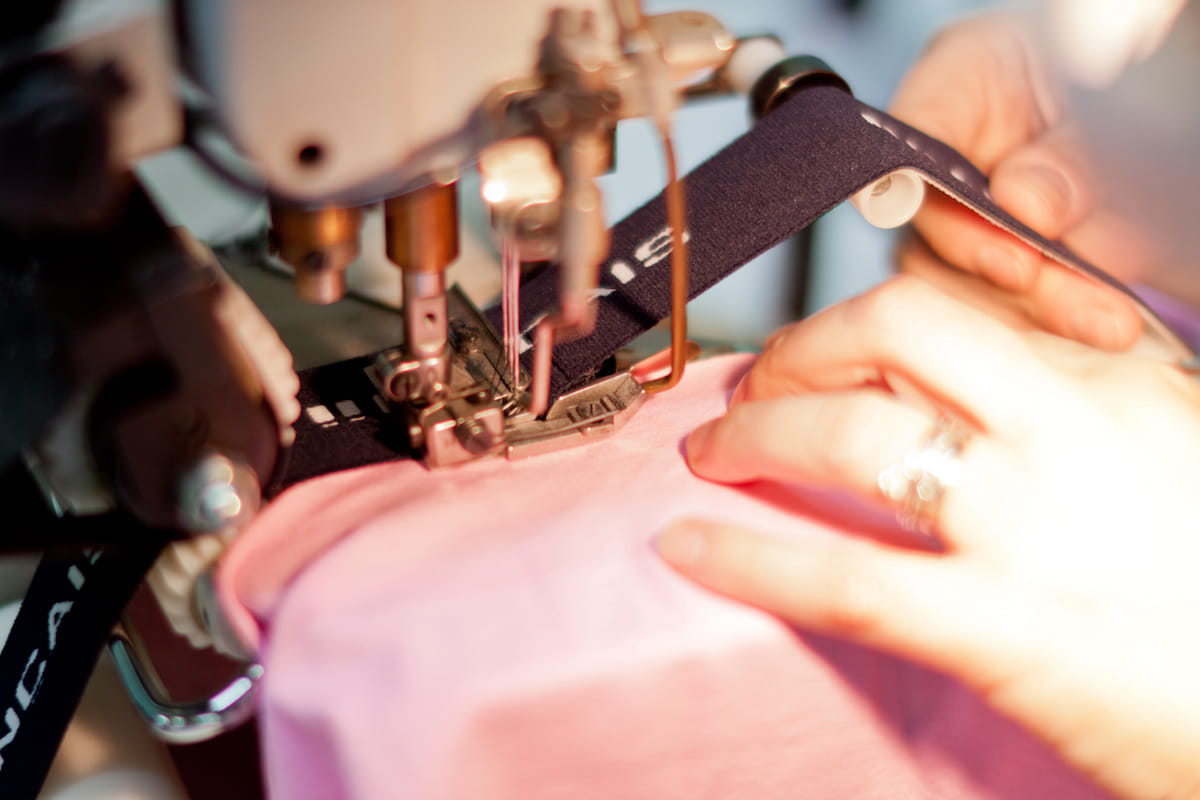 Boost the local job market and economy
Garçon Français is a member of the FIMIF (Independent Federation of Made In France) which has conducted several studies to prove the positive effects of French production: on the French economy, buying a French product creates three times as much wealth as buying an imported product.
Two figures to think about:
• Si chaque consommateur achetait un vêtement sur trois fabriqué en France, cela créerait entre 55.000 et 160.000 emplois.
• L'industrie textile compte aujourd'hui 60.000 emplois, alors qu'elle en comptait dix fois plus dans les années soixante-dix.
Please see the FIMIF study.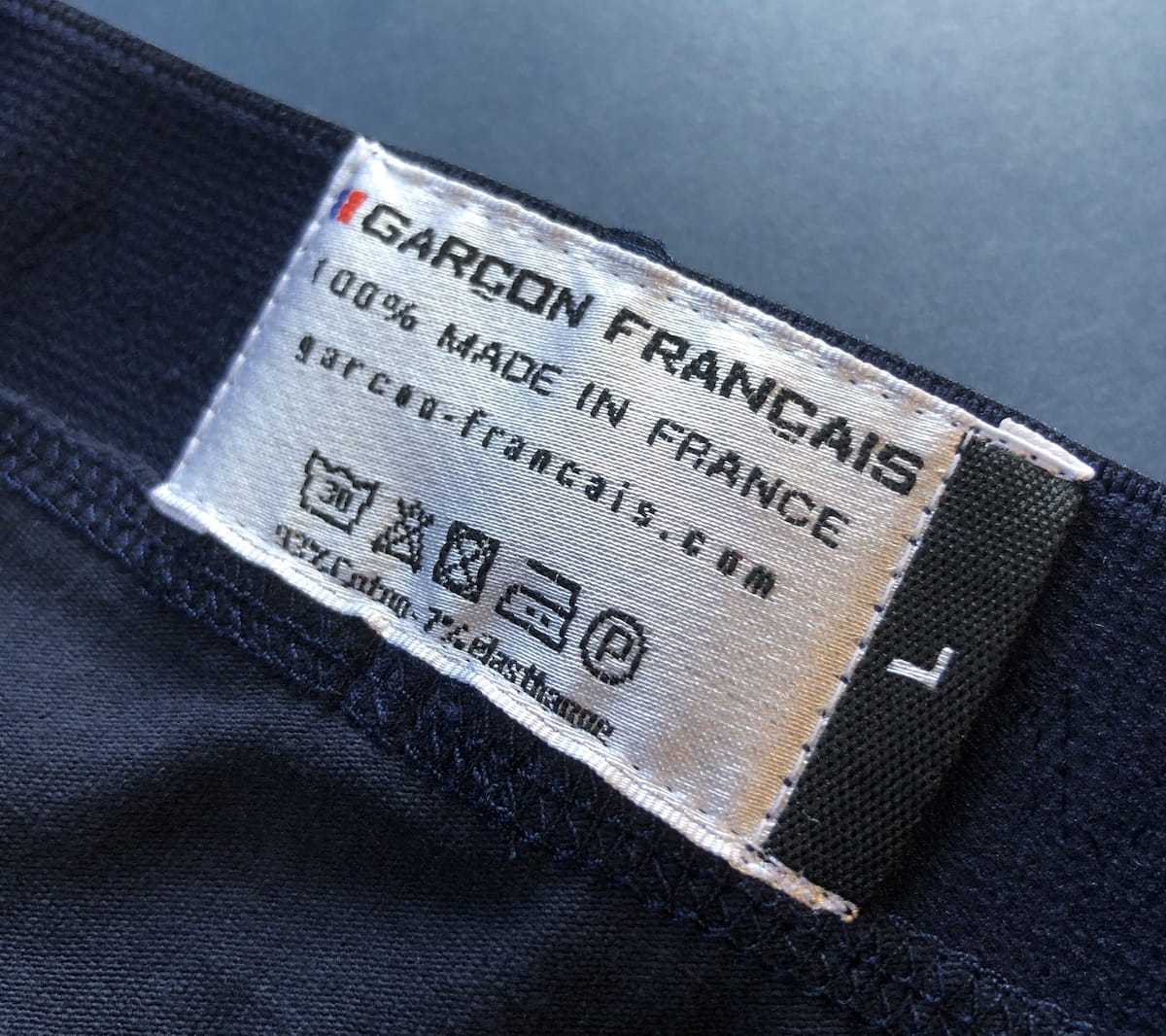 More eco-friendly production and materials
It's good to make things in France but it's even better to be eco-friendly about it.

Garçon Français works with French suppliers who adhere to the particularly strict OEKO-TEX® STANDARD 100 which certifies that all the components pose no danger to people's health or the environment. In other words, every stage of spinning, weaving, knitting, finishing and dyeing adheres to the standard and is certified by it.
Garçon Français has gone the extra mile with its environmental policy as it has moved all its cotton jersey fabrics to organic or recycled cotton. Over 90% of our jersey fabric supplies in 2021 are woven from organic cotton. That's just the start! By the end of 2022, all the cotton used to weave our fabrics will be organic or made from recycled fibres.
Find out more
GOTS-certified organic cotton
Our fabric weaver is supplied by GOTS-approved spinners for organic cotton. This certification guarantees that eco-friendly processing and production procedures are in place and that working conditions are respected and improved.
Did you know?
It was time to act.
According to the WWF, regular cotton growing alone consumes 25% of pesticides used in agriculture (for just 3% of farmed land). Using organic cotton means growing this grain-based plant without GMOs. No pesticides or chemical fertilisers are used to produce it and less water is used.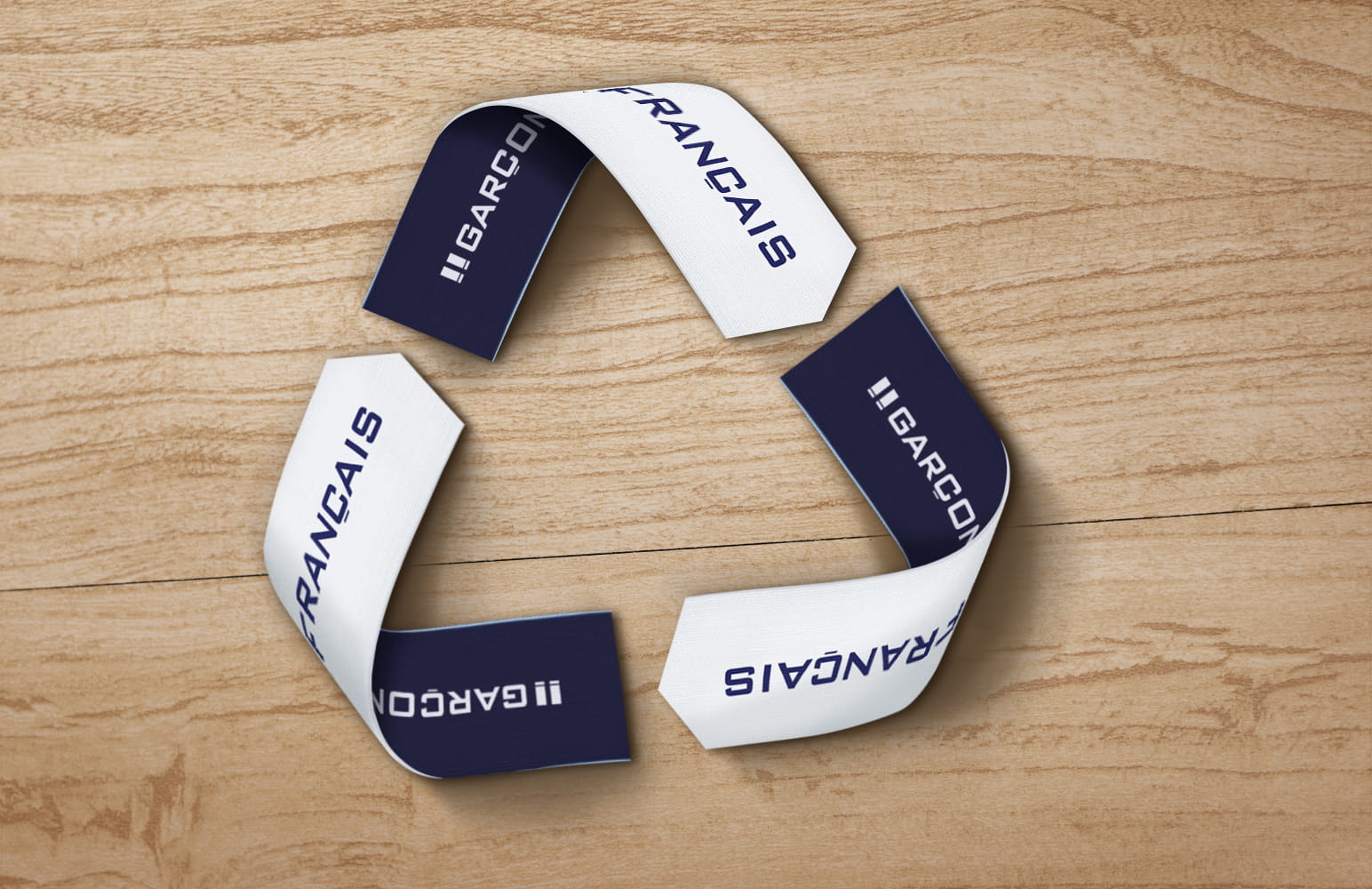 Circular economy
Garçon Français adhère à RE-FASHION (TLC), organisme du Textile, Linge et Chaussures dont chaque adhérent verse une éco-contribution proportionnelle au nombre de pièces vendues. Cette contribution sert à financer la collecte des vêtements usagés et leur revalorisation : 300.000 tonnes annuelles collectées, soit 4,6 kg par habitant dans une soixantaine de centres de tri conventionnés valorisant 99,6% des TLC.
Further information about the branch here.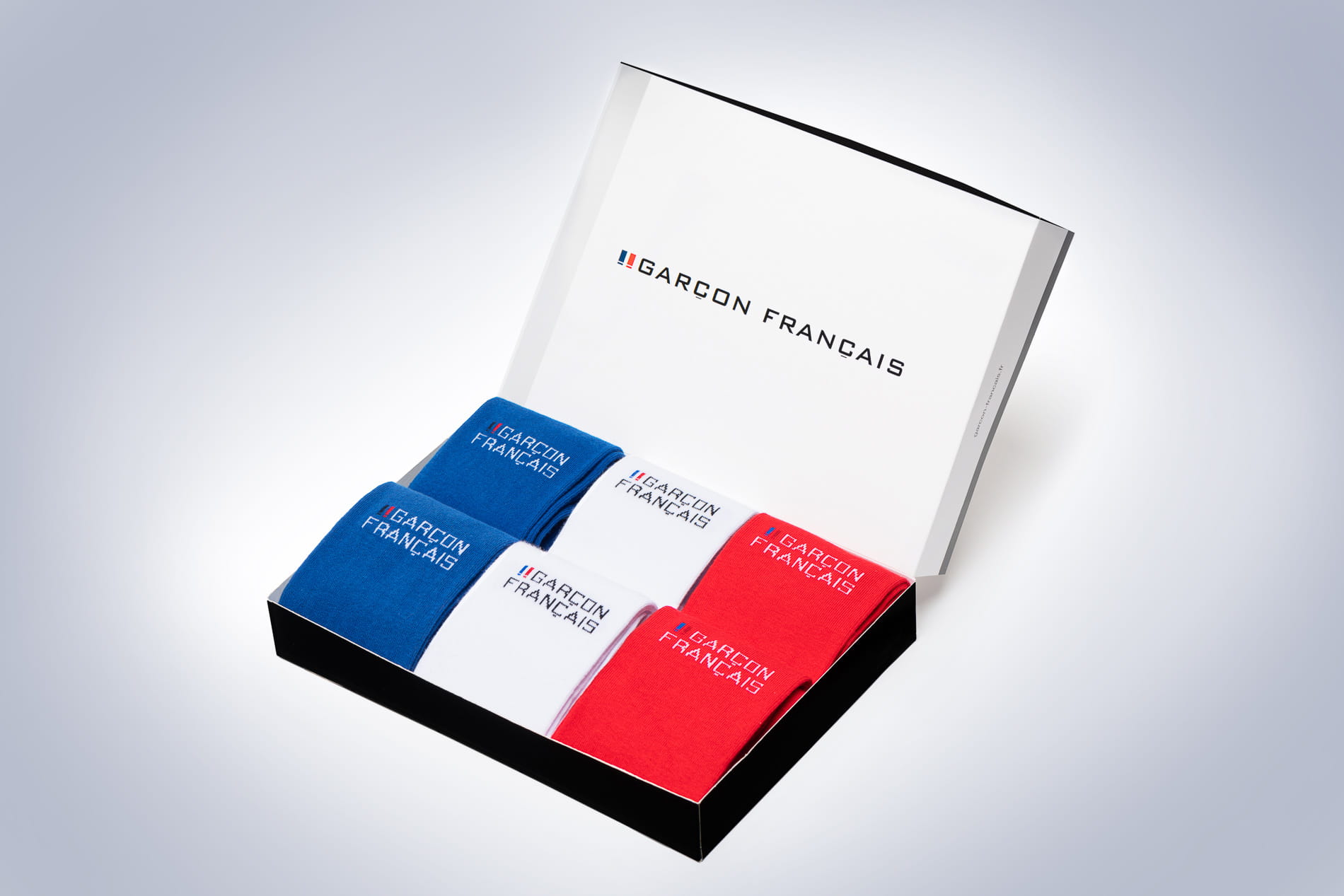 Reduce our packaging and shipment's carbon footprint
We sell our products in eco-friendly packaging made in France and the European Union.
In store
Our compressible cardboard boxes are three times lighter than rigid cardboard boxes which means less energy and materials are consumed during the manufacturing process.
They also take up four times less storage space which reduces the volumes transported.
More boxes in a restricted volume = less transport. Every little helps when it comes to the planet.
Online
To pack our online orders, we have always used flexible eco-friendly paper packaging since our foundation in 2012, which makes them lighter with less energy impact.
The Garçon Français warehouse is in central Troyes, 500m from the Colissimo centres where we ship our packages from. A delivery tricycle transports the packages to the centre. Colissimo also ensures it is totally carbon neutral by offsetting all its CO2 emissions by funding projects in Europe and worldwide.
Garçon Français' choice of courier is part of the ecological transition to a low-carbon economy.
Zero-plastic objective!
Last but not least, in 2020 Garçon Français set itself the target of all its packaging being plastic-free. Polypropylene bags used to ship our packages were replaced by recycled and recyclable kraft paper bags.
What's the best thing about brown kraft paper? It's natural packaging made from wood pulp, it doesn't involve any chemical treatments in its manufacture making it 100% biodegradable and recyclable, the total opposite of plastic.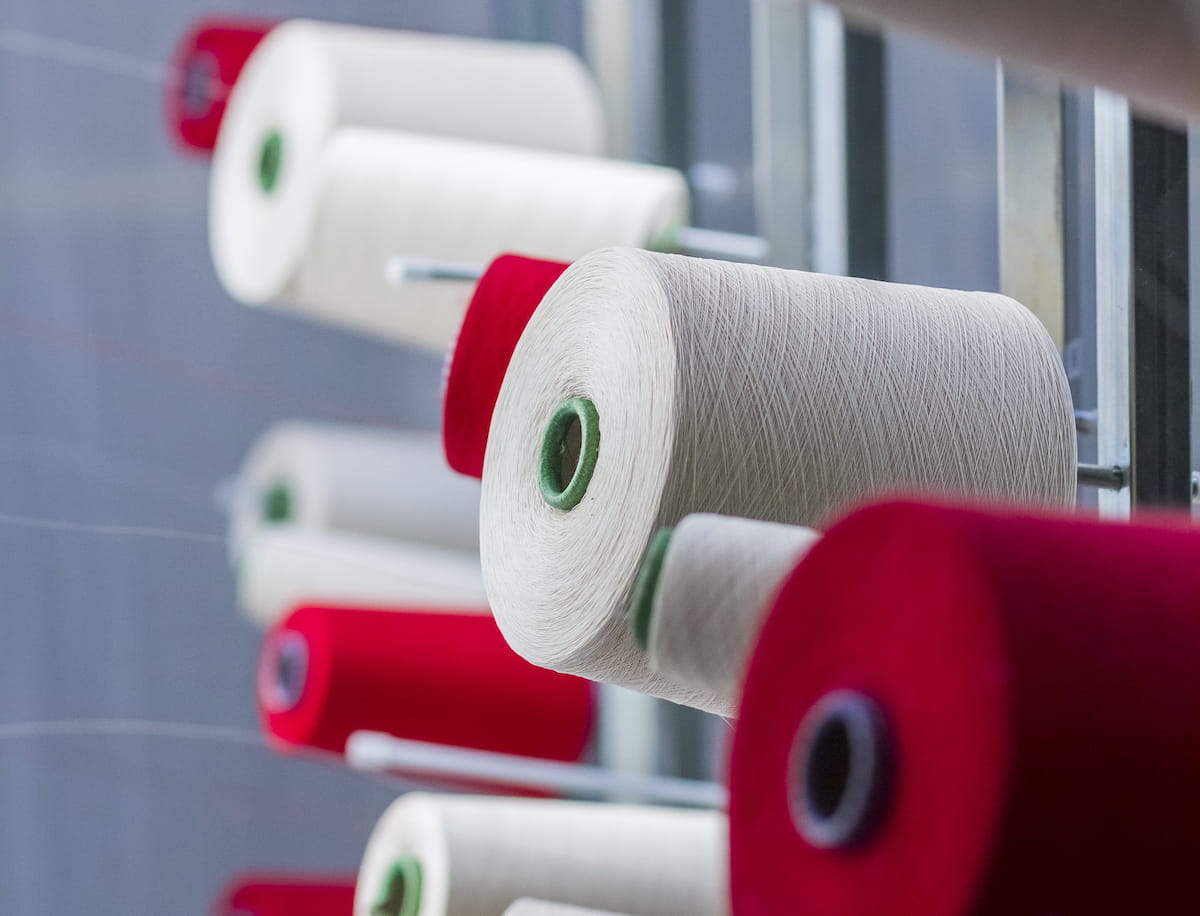 We recycle at every step
Being more eco-friendly when manufacturing is good but we have to have a pro-active policy for waste collection and treatment. At Garçon Français, our shops and warehouse recycle our waste: paper, cardboard etc. We put everything in recycling bins specific for each type of waste.
We also work with our suppliers to encourage them to go the extra mile and incorporate this recycling requirement into every stage of manufacture.
What does that mean exactly?
Dye water is pre-treated before being sent to a purification plant, no waste is disposed of in nature. It's common sense isn't it? It is in France but it doesn't always happen in a lot of textile-producing countries.
Our fabric weaver has established concrete processes to treat and collect waste: used oil is collected for recycling; plastic or cardboard bobbin cones are all recycled as is all cardboard packaging. What do they do with off-cuts? They are reprocessed to make new fibres. The circle is complete.